In memory of Fr. Louis Solcia, C.R.S.P.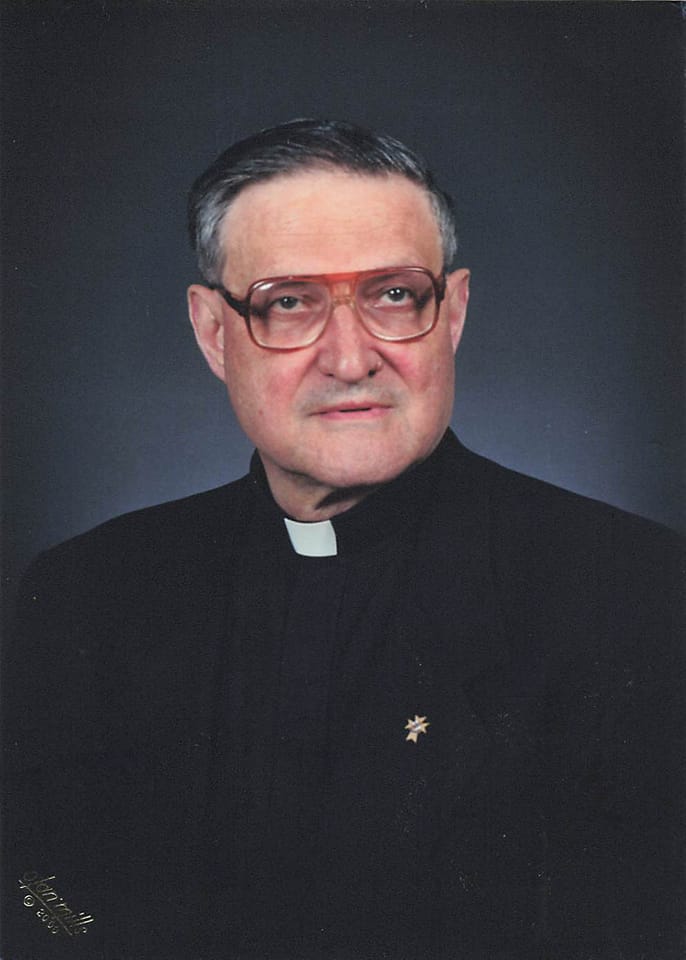 November 15, 1931 - March 2, 2023
Fr. Louis was born in Cologno Monzese, Italy. He earned his Masters in Education from Loyola Marymount University and an M.A. in Social Studies from Lehigh University. Fr. Louis professed his vows as a Cleric Regular of St. Paul (Barnabite) on September 29, 1950. He was ordained to the priesthood on December 8, 1957. Fr. Louis has been Pastor at two Canadian parishes run by the Barnabites and served as Superior in various Barnabite communities. He has served the community of Our Lady of the Rosary as an Associate Pastor since 1990, as well as being the spiritual advisor for Magnificat and the Padre Pio devotions
Gifts in Memory fo Fr. Louis Solcia
Leslie Dacquisto
Doug & Lavon Prochnow
Paul Franco
Larry Lewis
Linda Menser
Peggy Frye
Carla Martinez
Cedric Garland
Paul Genato
Maria Balistreri
Ann O'Reilly
Thomasine Breher
Michael Blasi 
Ken Nigro
Emma & Leo Zuckerman
Dominic Vitrano
Larry Lewis
Logrino & Caridad Belisario
Larry Lewis
Linda Menser
Please note "In Memory of Fr. Louis" in the comment field.
A gift in honor of Padre Pio from Fr. Louis Solcia & Larry Lewis
Pray with Fr. Louis as he leads the Catholic Healthcare International Lift Your Spirits Novena in 2020.